Virtual Fall 2020 Season
Point Park University's Pittsburgh Playhouse announces innovative virtual fall season: Here. Now. Next!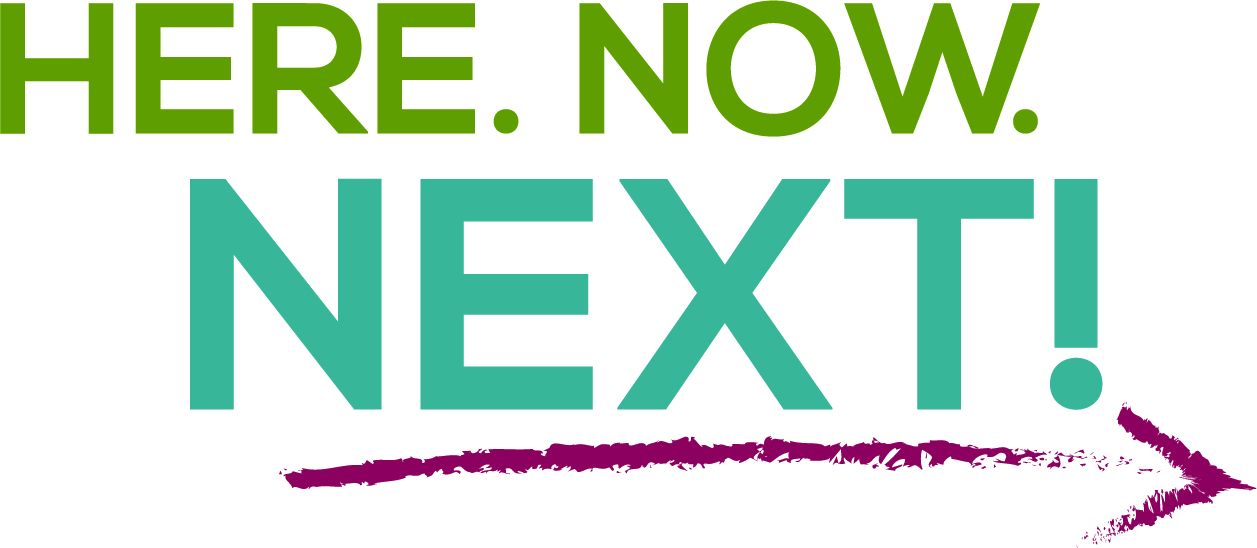 Sept. 2020
Point Park University's Pittsburgh Playhouse is seizing the opportunity this fall for students, staff, guests and artistic teams to innovate and produce a body of work in a bold, exciting and different way. Here. Now. Next! is a diverse, alternative virtual fall season of creative work, including theatre and dance productions, the newly launched Dance Speaker Series, and a reimagined Media Innovators Speaker Series.
"We intend to produce work that is new and innovative, leveraging the creative and artistic skills that are being taught in our classrooms for the digital environment. Since this fall will look a little different than a typical production season, we're dedicated to augmenting our work with key support-artists, industry professionals and faculty who are well-positioned to help us create unforgettable experiences. Some of our work this fall will recognize that we are sharing a unique and defining moment. We are posing the thematic question, 'In light of the current environment and acknowledging recent national events, what are the things that bring us together and/or push us apart?' We anticipate this question will be answered broadly and creatively," said Steven Breese, Pittsburgh Playhouse Artistic Director and Dean of the Conservatory of Performing Arts.
The virtual fall season includes several new works, such as the first reading of the newly launched New Play Reading Series; a new, evening-length production co-created by Adil Mansoor, professional director and theatre maker, along with performers, artists, and designers in quarantine; and a partnership with composer/lyricist Adam Gwon and the renowned director Dave Solomon entitled Ordinary Days.
The season will also include groundbreaking presentations of additional theatre and dance productions, captured and delivered in captivating ways for the digital medium.
Finally, we're proud to present the new Dance Speaker Series, which brings together Point Park alumni and guest artists to guide and mentor the stars of tomorrow, along with a robust, reimagined Media Innovators Speaker Series.

THEATRE & DANCE PRODUCTIONS
ChoreoLab 1
Broadcast: Oct. 28 – Nov. 1

Conservatory dance students and faculty collaborate in the choreographic process to create incredible works that showcase the creative and innovative brilliance of seasoned professionals and budding young artists.
New Play Reading Series – Production 1
Broadcast: Oct. 28 – Nov. 1

Featuring readings of original plays and/or musicals not previously produced. Be among the first to see an artistic work come to life!
Water by the Spoonful
Broadcast: Nov. 18 – 22
By Quiara Alegria Hudes
Directed by Christie Vela
A stunning digital presentation of the Pulitzer Prize-winning play. Somewhere in a chat room, the boundaries of family and community are stretched across continents and cyberspace as birth families splinter and online families collide.
Student Choreography Project
Broadcast: Nov. 18 – 22

A creative variation of the live performance, this fresh, new take will feature the works and the dancers of tomorrow performed today.
Picasso at the Lapin Agile
Broadcast: Dec. 2 – Dec. 6
By Steve Martin
Directed by Jenny Lester

An off-Broadway favorite, this infectious, absurdist comedy brings together Albert Einstein and Pablo Picasso in a Parisian café, just before Einstein transformed physics and Picasso set the art world afire. A fast and loose story of fact, fame and fortune, the renowned geniuses muse on the century's achievements and opportunities, along with other fanciful topics.
Voting as an Act of Love (working title)
Broadcast: Dec. 9 – Dec. 13
Developed and directed by professional director/theatre-maker, Adil Mansoor

Amidst the current pandemic, artists are urgently asking, "What makes us essential?". In her American Theatre article, "This is What We Do Now," Caridad Svich shares that she "would like to think that theatre is its people – all of them, and not just some." Devised by an ensemble of performers, designers, and artists in quarantine, Voting as an Act of Love centers on its ensemble and their stories. Using devising techniques and anchored with social justice frameworks, docudrama methodologies and media tools, the ensemble will build a new, evening-length performance for the digital commons.
Ordinary Days
Broadcast: Dec. 9 - 13
Music & Lyrics by Adam Gwon
Directed by Dave Solomon
Musical Direction by Camille Rolla
Set in New York City, this musical follows four characters exploring how their ordinary lives connect in the most amazing ways. Working in partnership with composer/lyricist Adam Gwon, this show will be digitally produced with two casts, further developing the work for a new digital life.
It's a Wonderful Life, A Live Radio Play
Broadcast: Dec. 16 – Dec. 20
Adapted by Joe Landry
Directed by Steven Breese
Holiday entertainment at its joyful best! Frank Capra's beloved holiday classic comes to captivating life as a 1940s radio broadcast—complete with holiday music, live sound effects, and a versatile cast playing dozens of roles. The broadcast will be performed in various discreet locations with actors onstage in all three Playhouse theatres captured simultaneously. Join us for the magical digital presentation of this classic holiday story.
ChoreoLab 2
Broadcast: Dec. 16 - 20
Conservatory dance students and dance department faculty join forces once again to create imaginative and clever dance works that demonstrate the strength and versatility of our students, and the artistry for which the dance department faculty are renowned.
DANCE SPEAKER SERIES
In order to best serve our Point Park University dance students, we are excited to announce the brand-new Point Park University Dance Speaker Series. The goal of the series is to connect students directly with working alumni and guests, creating a bridge between our students and those working professionally.
Each Monday, from Sept. 7 through Nov. 30 from 4:30 p.m. - 6:00 p.m., Point Park dance alumni and guest professionals will have engaging, virtual discussions organized into five categories: Broadway, Concert Dance, Choreographers, Entrepreneurs and the Commercial Dance Industry.
The lineup currently includes:
Broadway
--Sept. 7: Ahmad Simmons, Gabby Hamilton and Gabriella Sorrentino; moderated by Professor Kiesha Lalama, M.F.A.
Watch video recording
--Sept. 14: Shonica Gooden, Hunter Mikles, Cassy Surianello and Jennifer Florentino; moderated by Dance Department Chair and Associate Professor Garfield Lemonius, M.F.A.
Register for free, live event
Concert Dance
--Sept. 21: Whim W'Him (Ashley Green and Andrew McShea), Alvin Ailey (Corrin Mitchell), Dallas Black Theatre: Encore! (Bianca Melidor, Terrell Rogers and Floyd McClean); moderated by Dance Department Chair and Associate Professor Garfield Lemonius, M.F.A.
--Sept. 28: Parsons Dance (Henry Steele and Damond Garner), Freelance (Christian Warner), Paul Taylor Dance Company (Shawn Lesniak), Chuthis (Sloan Pearson); moderated by Associate Professor Jason McDole, M.F.A.
--Oct. 5: Northwest Dance Project (Franco Nieto and Colleen Loverde), Gibney Dance (Kevin Pajarillaga), Giordano Dance Chicago (Jacob Frazier), moderated by Associate Professor Judith Leifer
--Oct. 12:  Dance in Europe (Andy Wright, Alessia Ruffolo and Luke Murphy), Sidra Bell (AJ Libert and Kimmie Parker); moderated by Assistant Professor Dr. Colleen Hooper, Ph.D.
--Oct. 19: Alonzo King LINES Ballet (James Gowan); Ballet X (Zach Kapeluck and Shawn Cusseaux); moderated by Professor Susan Stowe
Choreographers
--Oct. 26: Rennie Harris and Maud Arnold, moderated by Assistant Professor Crystal Frazier, M.F.A.
--Nov. 9: Penny Saunders, moderated by Professor Jay Kirk, M.F.A.
*Additional choreographers to be added

Entrepreneurs
--Nov. 16: Marlana Doyle, Pam Chu, Mark Swanhart and Cheryl Mann; moderated by Assistant Professor Kiki Lucas
Commercial Industry
--Nov. 30: Robert Knowles, Skylar Schultz, Nick Fearon, and Marissa Lee; moderated by Dance Department Chair and Associate Professor Garfield Lemonius, M.F.A.
We welcome the public to join us for this special, free opportunity to listen in on these conversations.
MEDIA INNOVATORS SPEAKER SERIES
The Media Innovators Speaker Series will be offering a variety of free, virtual discussions via Point Park's Center for Media Innovation (CMI). Programming will appear on CMI's Facebook and YouTube pages. The CMI homepage will be updated as events are confirmed. Topics include the opportunities and challenges covering the NHL virtually; the TikTok revolution; why it still pays off to report on lead poisoning, featuring Erica Hensley, Mississippi Today health reporter and augural winner of the Doris O'Donnell Innovations in Investigative Journalism Fellowship; how Pittsburgh media outlets have been coping during the pandemic, Black Lives Matter and the media, among several events centered around politics and the upcoming presidential election.
Salena Zito, author of The Great Revolt: Inside the Populist Coalition Reshaping American Politics, conservative columnist and commentator at CNN, Washington Examiner, NY Post, and The Wall Street Journal, will be joining the series on Thursday, Oct. 29 at 7 p.m.
Additional information will be released as available on pittsburghplayhouse.com and via the Playhouse social media channels (Facebook, Instagram, Twitter).
Questions can be directed to the Playhouse box office by calling 412-392-8000 or emailing boxoffice@pointpark.edu.
Due to the COVID-19 pandemic, we will be posting updates to this season's schedule as we continue to monitor and comply with federal, state and local health and safety guidelines. To view Point Park University's latest updates on COVID-19, visit the COVID-19 Updates Page.