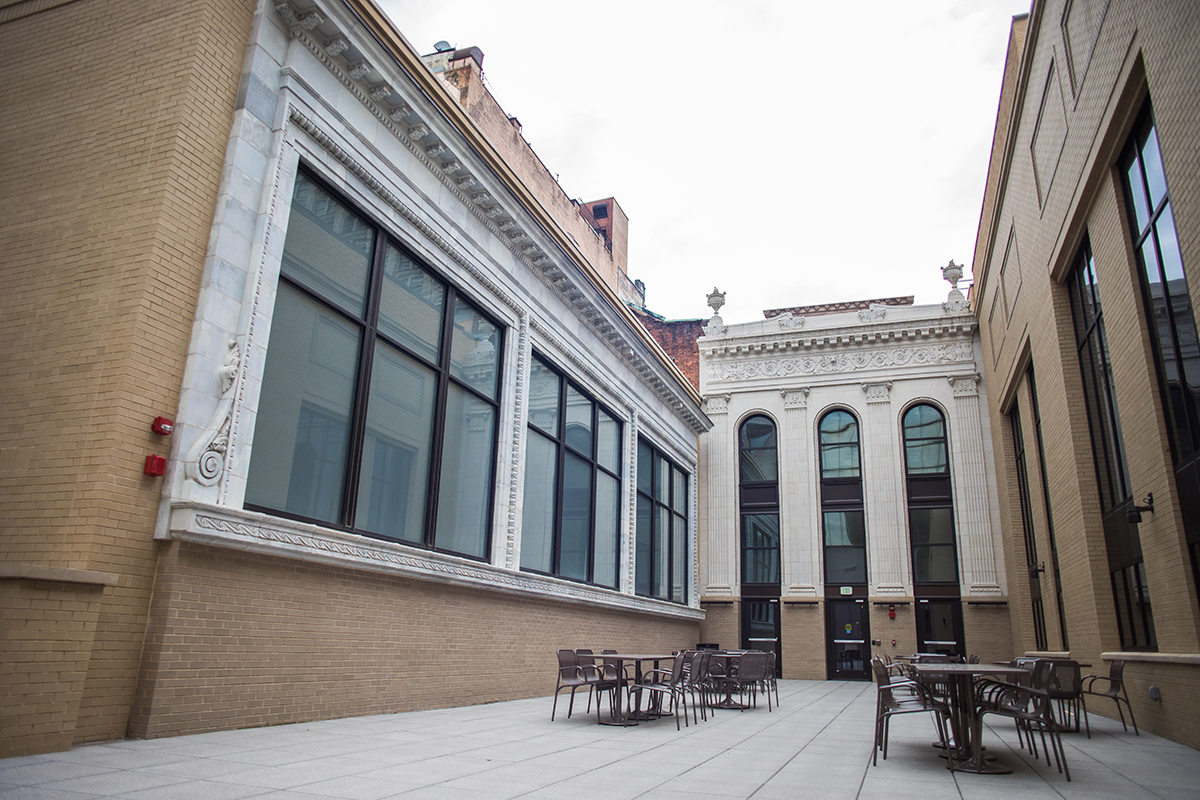 The Pittsburgh Playhouse has a range of venues to fit your needs. Please note that these rates are estimated figures that do not include labor and certain other amenities and services which may be required. All rates listed here are subject to change without notice. For your specific event, you will work with our Events Manager to ensure we meet all your needs and all prices and rates will be agreed on in advance in a written contract. 
Basic Daily Rental Rates - Venues
PNC Theatre (550 Seats): $1300 - $1750
Highmark Theatre (Versatile): $900 - $1250
Rauh Theatre (Versatile): $500
George Rowland White Performance Center: $800
Grand Lobby (without theatre rental): $500
Terrace: $250
Forbes Avenue Plaza: $250
Studio: $150 - $225
Interested? Click here to learn more.
Ready? Email playhouserentals@pointpark.edu